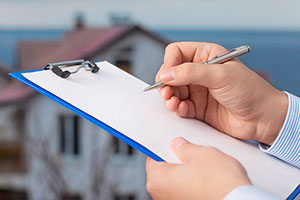 If you are in need of proof of repair or construction clearance, contact Benchmark Environmental Engineering of San Jose. We can provide you with the peace of mind and documentation to safely begin or conclude your project or to complete your transaction. After a thorough inspection of your property, we can provide you with documentation proving that our testing and inspection services have been completed and that attempts at repair or remediation have been successful.
Testing & Inspection Services
Whether you need a full commercial environmental clearance, construction clearance, or simply need a residential repair clearance, we have the training, experience, and track record to get things done quickly and efficiently. Some types of proof of property repairs and clearance we offer:
Mold Clearance Testing
Proof Of Lead Clearance
Real Estate Proof Of Repairs
Satisfactory Clearance Reporting
We are certified to perform a comprehensive range of pre and post remediation environmental inspections and testing, including but not limited to air quality, mold removal, and asbestos removal.
Mold Clearance Testing
If your residence or business has undergone remediation as a result of testing positive for mold contamination, it is important to undergo retesting. Our technicians will re-inspect, retest, and provide you with a post remediation clearance certifying that your building is mold-free and safe to re-occupy.
Proof of Lead Clearance
Using specialized sampling methods and equipment, our professional technicians will perform a post remediation assessment of the exterior and interior of your building to ascertain whether any lead-based paint or dust remains. If lead-free, we will issue our certification of lead clearance.
Environmental Testing For Real Estate
Federally required for transactions involving commercial, multi-family and industrial real estate, these inspections may disclose a number of issues to be resolved, including soil contamination, ground and surface water quality, the presence of asbestos or mold, chemical residues in the building, and indoor air quality. Once remediation has been satisfactorily performed by the contractors, Benchmark Environmental Engineering can perform the required post remediation verification and final clearance report.
Real Estate Proof of Repairs
If you are a buyer, a seller, or a property owner or manager of residential or commercial real estate, we want to help you, your buyer, your renters, or other building occupants with peace of mind. You want to protect your investment by making sure that any environmental recommendations set forth in your property inspection report, such as air quality, asbestos removal, and mold remediation, are properly documented by obtaining our proof of repairs service.
Satisfactory Clearance Reporting
Clearance reporting by Benchmark Environmental Engineering helps to protect you from potentially hazardous health conditions. Many toxins in the water we drink or the air we breathe cannot be sensed until you already have symptoms of illness. We can help protect your health and safety and prevent unwanted financial outlays in the future.
Contact The Proof Of Repair Experts
Contact Benchmark Environmental Engineering in San Jose today to obtain proof of repair or construction clearance, and ensure that any required environmental work on your residential or commercial property has been satisfactorily performed. Our professional re-inspection, testing and clearance reporting can help you move forward with confidence in your investment.