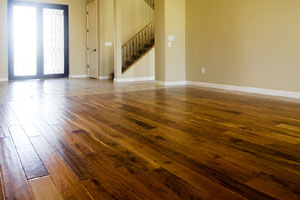 Benchmark Environmental Engineering performs formaldehyde testing in the San Jose area providing only the most accurate and reliable results. From houses, apartment buildings, and condos, to businesses and government buildings, we help ensure buildings are safe for all occupants, giving building owners the peace of mind they need.
Formaldehyde & Why It's Dangerous
Formaldehyde is a chemical compound that has been used for various purposes including the manufacturing of building materials. Short-term exposure to high levels of formaldehyde can cause asthma, difficulty breathing, headaches, nausea, burning eyes and respiratory irritation. The Department of Health and Human Services has noted formaldehyde may "reasonably be anticipated to be a carcinogen." Some of the more common materials containing this compound would include:
Pressed Wood Products
Laminate Wood Flooring
Insulation
Timber Paneling
Wallpaper
Paint
Synthetic Fabrics
Glue
Fiberboard
Plywood
Particleboard
Furniture
Carpet
Cleaning Products
Residential & Commercial Formaldehyde Testing
Not knowing the formaldehyde content of a property could endanger occupants and put you at a greater risk of liability should it contain this chemical at unsafe levels. Because it is colorless and used in combination with various materials, formaldehyde is difficult to identify without proper lab testing. Benchmark Environmental Engineering can help ensure that your building's residents are protected from the harmful effects of formaldehyde.
We're Your Resource For Reliable Test Results
We have California Department of Public Health Certified Inspectors and Assessors on staff to handle all formaldehyde-related testing and inspections. When a home or commercial building tests positive for the presence of dangerous levels of formaldehyde, we will construct an abatement protocol for a remediation firm to follow.
Remediation Plans & Formaldehyde Abatement
At Benchmark, we provide remediation plans that follow all federal and state guidelines ensuring your property will be free from hazardous levels of formaldehyde. We can provide project management and oversight with the remediation firm. Once the chemical compound has been removed from your property, we will conduct a clearance sampling to certify your building is formaldehyde-free.
Contact Us Today
If you're concerned about the presence of formaldehyde in your San Jose home or business, call Benchmark Environmental Engineering and put our experience to work for you. We provide comprehensive formaldehyde testing, remediation plans, and abatement management. Contact us today for more information.