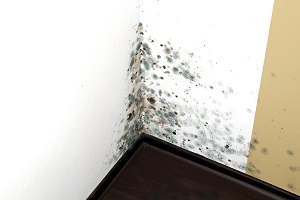 For black mold testing in San Jose, contact us at Benchmark Environmental Engineering today. Toxic spores lurking in your home or business can endanger your health and the health of your family or employees. It is vital to have a professional inspection to assess your risk and learn more about recommend remedial action.
Health Issues Related To Black Mold
If you or your members of your family are suffering from the following symptoms, it may be time to schedule an inspection.
Asthma
Nose Bleeds
Memory Loss
Sore Throat
Headaches
Rashes
Fatigue
Hair Loss
Nausea
Who Is Affected By Mold Exposure?
Most types of fungus do not harm healthy people, but a small number of species produce mycotoxins. These chemicals can cause significant health problems, particularly in vulnerable individuals such as children, the elderly, or those with immune deficiency or allergies.
Not all mold that appears black is Stachybotrys Chartarum or toxic black mold. The only way you can find out is by professional inspection and testing to rule out other common mold species such as Aspergillus, Cladosporium, Alternaria, and Drechslera.
How Can I Tell If I Have Black Mold?
Black mold can be visible in your home in the form of small black specks along baseboards in high moisture areas such as the bathroom, kitchen or basement. Spores can also be hiding inside your walls, in the ceiling, in the basement or crawlspace, behind your washer, under the sink or carpeting, producing an unpleasant "musty" odor.
Leave Testing & Remediation To The Pros
When mold spores are rampant inside your home, your indoor air quality is negatively affected. Trying to eliminate an infestation yourself may exposure and release even more spores into your home. Our mold inspectors have been trained to locate the source of your problem, collect samples for testing, and then report on these findings, making recommendations for mold remediation by a contractor.
When remediation is completed, we can retest to certify that your building is fungus-free.
Schedule Black Mold Testing In San Jose
If you suspect black mold is present in your San Jose home, do not delay. Call us at Benchmark Environmental Engineering right away to schedule inspection and testing services. We will work with your insurance company and remediation contractor to return your home or business to the healthy environment it should be.