Certified Small Business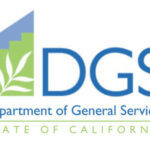 Benchmark Environmental has been certified by the Department of General Services as a Small Business since 1997.
CPUC Certified
The California Public Utilities Commission (CPUC) regulates services and utilities, protects consumers, safeguards the environment, and assures Californians' access to safe and reliable utility infrastructure and services.
EPA Accredited RRP Training Provider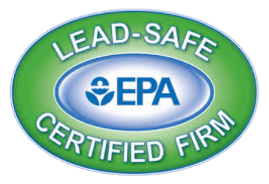 Benchmark Environmental is now an EPA Accredited RRP Training Provider. This allows us to provide RRP training and do our part to properly train and motivate contractors to perform lead-safe work practices, operate legally and prevent lead hazards. The EPA's RRP rule requires renovation, repair and painting firms working in pre-1978 housing or child-occupied facilities to assign to each job a certified renovator who is trained in lead-safe work practices by an EPA or an authorized state-accredited training provider.
Santa Clara Certificate Of Commendation
Benchmark Environmental has been recognized as a significant contributor and a business of importance to the Santa Clara County community.
Supplier Clearinghouse Certified Vendor
Benchmark Environmental is a certified vendor through The Supplier Clearinghouse organization for women and minority-owned businesses.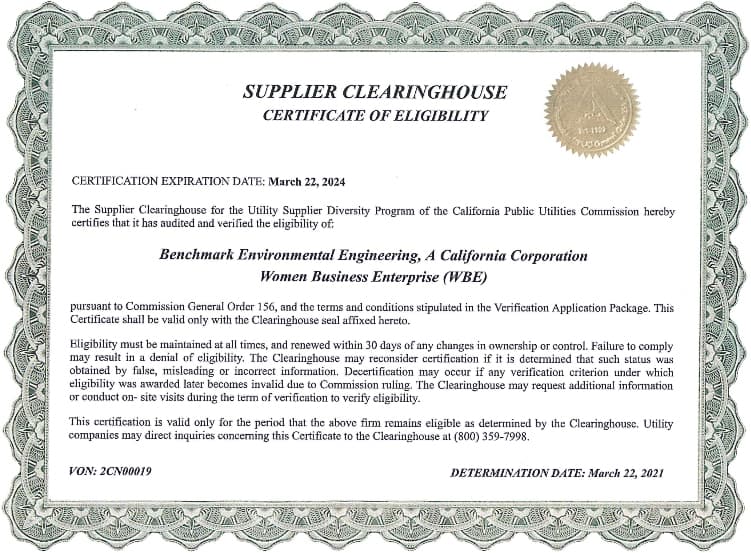 Specialized Training Instructors Certifications & Qualifications
Certified Asbestos Consultant (CAC)
Asbestos Site Surveillance Technicians (CCST)
Asbestos Building Inspector
Asbestos Contractor/Supervisor
Asbestos Management Planner
NIOSH 582 – PCM Analyst's
DHS Certified Lead Inspector & Assessor
DHS Certified Lead Project Designer
CDPH Lead Sampling Technician
Mold & Fungi Inspector
Radon Inspector
Certified Environmental Inspector (CEI)
Affiliations & Associations
Real Estate
Building Owners Management Association (BOMA)
Environmental
American Conference of Governmental and Industrial Hygienists (ACGIH)
Association of Northern California Environmental Consultants (ANCEC)
Environmental Information Association (EIA)
Multi-Family Housing
California Apartment Association (CAA)
Executive Council of Home Owners (ECHO)
National Association of Residential Property Managers (NARPM)
General
International Council For Small Business Development (ICSBD)