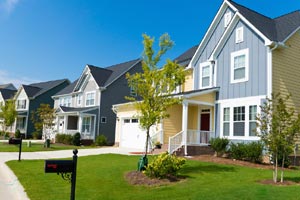 Benchmark Environmental Engineering provides environmental testing, consulting and educational services for homeowners in San Jose. Based in Santa Clara County, we have assisted residents of California for over 20 years. Our team of seasoned environmental engineers offer a variety of residential consulting services including mold testing, lead and asbestos surveys, radon investigations, noise pollution assessments, and indoor air quality analysis.
Environmental Services For Homeowners
Our environmental consulting services encompass a vast array of tests and inspections for the unique environmental issues that may occur in both single family residences as well as multi-family housing complexes in California. Benchmark Environmental Engineering will work with you to ensure the health and safety of your family. Our residential testing, inspection, and consulting services include:
Asbestos Testing
Lead Testing
Tape sampling for mold growth and air sampling for airborne mold spores
Indoor Air Quality Testing
Radon Testing
Water Quality Testing
Benefits of Working With Us
Benchmark Environmental Engineering offers you full-service residential environmental consulting services. When we find a hazard present in your home, we will provide you with recommendations for removing the contaminants. We will work closely with your remediation contractor to ensure that the mold, lead, or asbestos is properly disposed of. Benchmark Environmental Engineering will retest your property after the abatement contractor has finished their work, and we will provide you with clearances certifying that your home is safe to live in.
When Time Is Of The Essence – 24 Hour Service
We understand the need to return home safely with a semblance of normalcy as quickly as possible once a hazard has been identified and removed. Benchmark Environmental Engineering provides San Jose-area homeowners with 24-hour response and quick testing turnaround times. Our assessment methods meet and exceed all state and federal requirements, and we adhere to a strict Quality Control Program. We have built a reputation in Santa Clara County for developing solid analysis and remediation plans that protect you and your family.
Cost Effective Home Inspection Services
Benchmark Environmental Engineering provides cost-effective residential testing and inspection services on jobs of all sizes. We are providers for national insurance carriers, and we will work with your insurance adjuster on your behalf, giving you a hassle-free experience. We have helped thousands of San Jose-area homeowners. So if you suspect your home has been exposed to lead, asbestos, mold, or any other environmental hazard, let the professionals at Benchmark Environmental Engineering help you have peace of mind.
---
Links to Related Information
Mold / Fungus Testing
Asbestos Testing
Lead Paint Inspections / Risk Assessments
Clandestine Lab Testing