Benchmark Environmental provides residential environmental testing, consulting, and educational services to homeowners and landlords like you, throughout the San Jose, San Francisco, and San Diego areas. Based in Santa Clara County, we have assisted residents of California for over 20 years in spotting hazards, creating healthier homes, and protecting families.
Our assessment methods meet and exceed all state and federal requirements, and we adhere to a strict Quality Control Program. We have built a reputation for developing solid analysis and remediation plans that protect you and your family.
Our Residential Testing Services
What Hazards Are Lurking In Your California Home?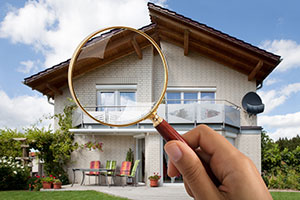 Our environmental consulting services encompass a vast array of tests and inspections for the unique environmental issues that may occur in both single family residences and multifamily housing complexes in California. Whether you're worried about the water quality in your apartment complex or the popcorn ceilings in your fixer upper, we can help you make sure you aren't being exposed to harmful chemicals in your everyday environment.
"[P]eople who may be exposed to indoor air pollutants for the longest periods of time are often those most susceptible – the young, the elderly, and the chronically ill." – CPSC.GOV
Full Services Environmental Consulting
You don't have to order a bunch of tests or make a bunch of appointments to protect your family. We offer full-service residential environmental consulting services, and if we find a hazard present in your home, we will provide you with recommendations for removing the contaminants and work closely with your remediation contractor.
We will retest your property after the abatement contractor has finished their work, and provide you with clearances certifying that your home is safe to live in.
When Time Is Of The Essence – 24-Hour Service
We understand the need to return home safely with a semblance of normalcy as quickly as possible once a hazard has been identified and removed. So, we offer 24-hour emergency response and quick testing turnaround times.
We Work With Your Insurance Company
We provide cost-effective residential testing and inspection services on jobs of all sizes. We are providers for national insurance carriers, and we will work with your insurance adjuster on your behalf, giving you a hassle-free experience.
Hire A Residential Environmental Consultant
If you suspect your residential property has lead, asbestos, mold, or any other environmental hazard, let the professionals at Benchmark Environmental help you with peace of mind. Contact us today to schedule testing services throughout the San Jose area.