Benchmark Environmental Engineering provides water quality testing for homes, commercial buildings, and government facilities in San Jose and the Bay Area. We inspect private wells and public water supplies, testing for harmful chemicals and bacteria.
If there is any doubt about what's in your water supply, ensure the health and safety of your family, friends, and employees with Benchmark's on-site drinking water tests and EPA Compliant reports.
Drinking Water Testing Is Important
Polluted drinking water can be hazardous to humans and pets. Health hazards caused by contaminated water range from digestive issues to serious illnesses. Ingesting chemicals and germs from E.Coli and other bacteria can lead to diarrhea, cramps, and vomiting. Flooding events involving sewage, also known as Category 3 (Black Water) Water Losses, can cause lethal fungi and bacteria to enter the water supply.
Water Contaminants We Test For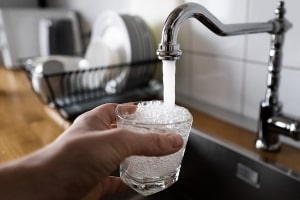 Sometimes contamination is obvious, and other times undetectable by sight or smell. In either case, it is critical to have Benchmark Environmental Engineering test your water supply to guarantee that your family and community remain safe.
Benchmark Environmental Engineering offers water quality testing for various chemicals in San Jose and throughout California, including nitrates, lead, arsenic, and uranium. We also test private and public water supplies for the presence of pesticides, mercury, and radium.
Bacteria
Fecal Matter
Chemicals
Uranium
Pesticides
Impurities & Suspended Matter
Testing Drinking Water For Bacteria
The presence of fecal coliform bacteria, including E.Coli, is a common concern for public water suppliers and homeowners. Benchmark Environmental Engineering provides routine testing for these contaminants. We encourage homeowners and business owners to test well water annually.
Indoor water testing will help to identify cracked casings and pollution from human or animal waste. These are the two most common sources of water contamination in private wells.
Environmental Tests For Public Water Sources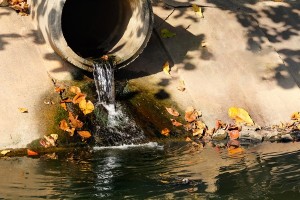 Benchmark Environmental Engineering works with California municipalities, water suppliers, and water authorities to regularly test drinking water from aquifers, lakes, rivers, and other public water sources. We offer comprehensive source water assessments and provide the following:
Robust Reporting
Fast Turn-Around Time
On-Site Testing & Inspection
EPA Safe Drinking Water Standards
When To Test Indoor Water For Chemicals
The frequency of testing indoor water for these chemicals depends on many factors, including the location of the water source and the proximity of waste disposal facilities. We will assess your property and the surrounding land to help you determine the best water source inspection and testing schedule.
Ensure Residential & Commercial Drinking Water Safety
San Jose-area homeowners and business owners should test drinking water after making repairs or modifications to their well systems. California's drought conditions can also cause chemical imbalances in water supplies. If your well runs dry and comes back, it is important to have your indoor water analyzed. Benchmark Environmental Engineering also recommends annually testing all water sources for nitrates and nitrites.
Emergency Water Testing & Inspection
Call Benchmark Environmental Engineering immediately if you notice foul odors or smells coming from your drinking water source or if you experience a chemical spill, flood, or Category 3 Water Loss. Our 24-hour emergency response team will perform on-site testing with quick turnaround times for lab analysis. We will provide protocols and environmental project management to help you quickly remove hazardous contaminants.
Schedule Water Quality Testing In San Jose
Benchmark Environmental Engineering is San Jose's leading environmental and water testing firm. Water districts, government agencies, commercial property owners, and homeowners count on us for emergency response and routine drinking water testing. Contact us today to request water testing or other services that help safeguard the health of your family, your staff, and your local community.