Benchmark Environmental Engineering offers comprehensive water quality testing service for homes and other residences, commercial buildings, and government facilities in San Jose and the Bay Area. From private wells to municipal systems, we thoroughly test drinking water for any chemicals, contaminants and bacteria known or suspected to be dangerous.
Potentially unsafe water consumption presents a wide variety of concerns. Alleviate any you may have by contacting us for an EPA compliant on-site inspection and report outlining everything we do—or better yet, do not—find.
What Is Water Testing?
Water quality testing is a vital process to assess both the quality and safety of water from various sources, most commonly private wells and municipal supplies. Water quality technicians use specialized equipment to analyze samples for physical, chemical, and biological characteristics to detect any contaminants such as chemicals, heavy metals, and pathogens that may be harmful to humans or the environment.
Accurate and reliable testing adheres to industry and EPA standards, providing home and business owners with the information needed to make informed decisions about water usage and treatment.
Why Water Quality Tests Are Recommended
Contaminated drinking water can pose significant health risks to both humans and pets, as well as the environment. Health hazards range from ingesting potentially carcinogenic chemicals to bacterial like E. coli, leading to symptoms such as diarrhea, cramps, vomiting, or other dangerous long-term ailments.
In the unfortunate event of flooding, especially involving sewage or Category 3 (Black Water) Water Losses, lethal fungi and bacterial can enter water supply and threaten public health.
Not all contaminations are easily identified by sight, smell or taste. Only by conducting a thorough test can one know with certainty what is present in a water supply.
Benefits Of Professional Water Testing
Water quality experts play a pivotal role in safeguarding both human health and the environment. Whether you're providing water to family, employees or customers, a professional test can provide a variety of assurances.
Ensure Safe Drinking Water
Identify Potential Health Hazards
Protect The Environment
Compliance With Regulations
Diagnose Water System Issues
Data-Driven Decision Making
Preventive Maintenance
Peace Of Mind During Real Estate Transactions
Contributing To Sustainable Practices
Health & Environmental Hazards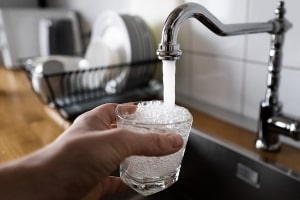 Sometimes contamination is obvious, and other times undetectable by sight or smell. In either case, it is critical to have your water supply tested in order to guarantee that your family and community remain safe.
We offer water quality testing for various chemicals in San Jose and throughout California, including nitrates, lead, arsenic, and uranium. We also test private and public water supplies for the presence of pesticides, mercury, and radium.
Bacteria
Fecal Matter
Chemicals
Uranium
Pesticides
Impurities & Suspended Matter
Testing For Bacteria In Drinking Water
The presence of fecal coliform bacteria, including E. coli, is a common concern for public water suppliers and homeowners. We provide routine testing for these contaminants and encourage homeowners and business owners to test well water annually.
Indoor water testing will help to identify cracked casings and pollution from human or animal waste, the two most common sources of water contamination in private wells.
Environmental Tests For Public Water Sources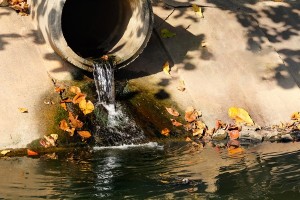 Our staff work with California municipalities, water suppliers, and water authorities to regularly test drinking water from aquifers, lakes, rivers, and other public water sources. We offer comprehensive source water assessments that meet any client's most important needs.
Robust Reporting
Fast Turn-Around Time
On-Site Testing & Inspection
EPA Safe Drinking Water Standards
When To Test Indoor Water For Chemicals
The frequency of testing indoor water for chemicals or contaminants depends on many factors, including the location of the water source and proximity to waste disposal facilities, farms or other industrial uses.
Certain events, such as installing or updating filtration systems, using a new well, or having a history of water quality issues may also impact how frequently tests should be conducted. We will assess your property, surrounding land, and water quality-impacting events to determine the best source and schedule for inspection.
Ensure Residential & Commercial Drinking Water Safety
San Jose-area homeowners and business owners should test drinking water after making repairs or modifications to their well systems. California's drought conditions can also cause chemical imbalances in water supplies. If your well runs dry and comes back, it is important to have your indoor water analyzed.
We also recommend annually testing all water sources for nitrates and nitrites, both of which can easily present in water sources through various land uses. Nitrates and nitrites interfere with the blood's ability to transport oxygen and are especially harmful to infants and pregnant women.
Emergency Water Testing & Inspection
Call us immediately if you notice foul odors or smells coming from your drinking water source or if you experience a chemical spill, flood, or Category 3 Water Loss. Our 24-hour emergency response team will perform on-site testing with quick turnaround times for lab analysis. We will provide protocols and environmental project management to help you quickly remove hazardous contaminants.
Schedule Water Quality Testing In San Jose
Benchmark Environmental Engineering is the foremost environmental and water testing firm in the Bay Area, dedicated to providing clean and safe drinking water for our San Jose neighbors. With a strong focus on testing and reporting our clients can trust, we ensure water district managers, government agencies, commercial property owners, and homeowners have access to contaminant-free water. Contact us today for water testing or any other service to safeguard you, your family, staff or local community.